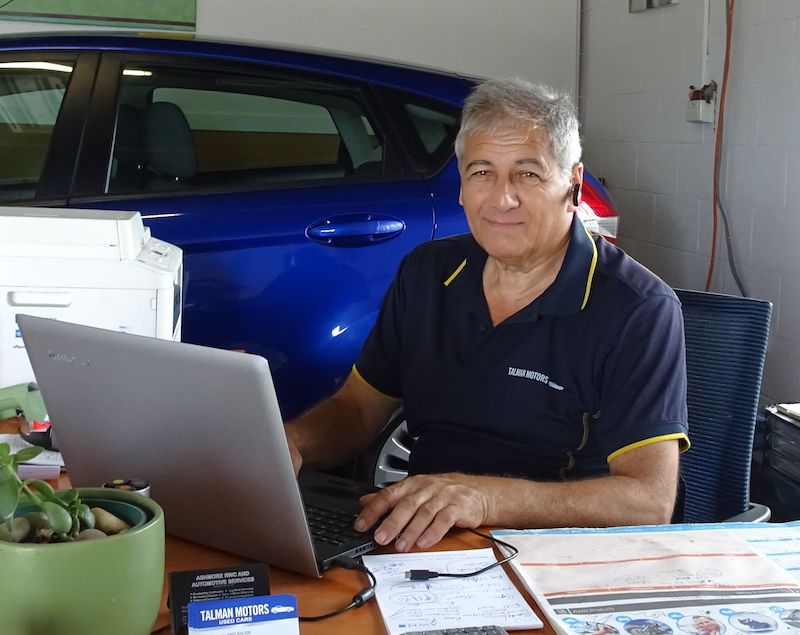 After many years working at the most well-known car dealers on the Gold Coast, in 2013 I opened my own yard, Talman Motors.
I truly enjoy helping my customers by providing friendly, honest advice and selling excellent quality used cars at affordable prices.
Working in the car industry for over 30 years, I know which car makes and models are consistently reliable - and which ones consistently end up back in the workshop for repairs.
I know the brands of cars you can get reasonably priced parts for - and which replacement parts will cost you a small fortune.
I use reputable local mechanics, panel beaters, car specialists and suppliers whom I have known and worked with during my 30+ in the industry.
You can experience peace of mind by choosing an honest operator who wants the best outcome for you, and it's my promise you will receive impeccable customer service. 
I look forward to helping you find a car to suit your specific needs. If you'd like to chat, please give me call or fill out the form below to request a call and I'll get back to you very soon.
Tom Thomas.
"you go above and beyond..."
Thank you so much Tom for making my experience so easy, you go above & beyond in making this happen. I'm one happy girl with the purchase of my beautiful Hyundai ix35 Elite.
Michelle Simpson - Hyundai ix35 Elite