When looking at buying a used car, it's usually best to purchase from a reputable dealer. Aside from ensuring the car has no money owing on it and can be repossessed, or that it has not been involved in a serious accident, having some peace of mind when it comes to the mechanical aspects is also very important.
But before proceeding to discuss what to look for when buying a used car, let's talk about the benefits of buying from a dealer.
Benefits of Buying a Used Car From a Dealer
Opting to buy a used car from a reputable dealer comes with additional benefits, including:
Access to a range of used vehicles you can choose from
Being given a statutory one month used car warranty
Disposing of your current vehicle is easier
Getting a licensed dealer's guaranteed title of the vehicle
Availability of a financing and extended warranty options arranged by the dealer
We can help with all of these here at Talman Motors. We are a used car dealer in Southport, Gold Coast.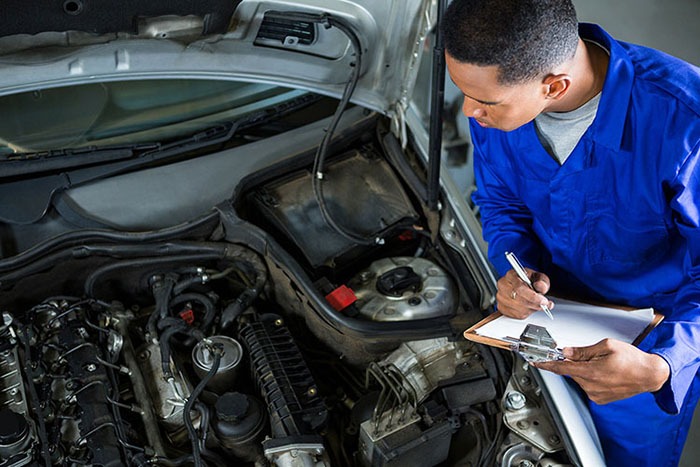 Things to Check When Buying a Used Car
Knowing exactly what to look for when buying a used car can make a big difference in the quality of your purchase and the satisfaction you'll feel with knowing you got yourself a great buy.
Here's what to check when buying a used car:
Accessories and equipment: Test all the equipment and accessories, including the air conditioning, fan, windows, mirrors, audio system, parking sensors and camera.
Car exterior: This includes checking the body for dents, scratches, creases, rust. Ensure all the doors and boot close properly.
Car interior: Inspect the seats (including their functionality), carpet and other interior components for premature wear and tear, damage and cracks.
Engine oil: Check the stamped service book to ensure oil changes are on track and that the car has been serviced regularly. You can also check the dipstick for additional confirmation.
Engine: Whether the vehicle is idle or being driven, the engine should run smoothly and quietly.
Exhaust: Watch out for any noise or knocking sound from under the car as it could indicate a problem with the exhaust system.
Leaks: Check the engine compartment and underneath the car to ensure there are no signs of oil, coolant or other leaks.
Lights: Check the warning lights, headlights, park lights, indicators and so on to ensure everything is working as it should.
Odometer: Inspect this to make sure you have the accurate vehicle mileage.
Personal Property Securities Register: Have a look at the certificate to know the history of your prospective vehicle.
Radiator coolant: Check the coolant when the engine is cold. It should ideally be clean and a brightly coloured green or red.
Seat belts: As these are safety features, make sure they work perfectly and are in good condition.
Tyres: Tyres should look fine without any signs of damage or uneven wear, and they should ideally be made from the same brand and pattern.
Vehicle identification number (VIN): It should match the VIN stated on the registration documents. Also, double check the car's build and compliance dates.
For more details, you can also refer to the NRMA used car inspection checklist.
Get the Used Car You Want
When you know what to look for when buying a used car, you'll know exactly what you're getting and can use the information as a basis to negotiate the best price.
If you find any kind of fault, you can also decide on what you find acceptable or when to walk away and look for a different vehicle.
As a buyer, you have specific rights, so make sure you understand them when buying privately or from a dealer.
Need help finding the used car you want? We're a reputable Queensland car dealer and we're ready to assist. Contact us today!
REFERENCES
https://www.qld.gov.au/transport/buying/rules/used
https://www.mynrma.com.au/cars-and-driving/buying-a-car/car-loans/resources/buying-a-used-car
https://www.cargurus.com/Cars/articles/what_to_look_for_when_buying_a_used_car